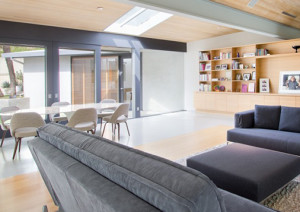 At Riviera Financial, the business of real estate finance is about much more than loans. It is about offering diverse and competitive products; advising borrowers to make informed choices to support and protect their security; and providing extraordinarily thorough customer care.
As a mortgage banker and broker Riviera Financial represents over 250 lending institutions throughout the United States and offers an exceptionally wide range of highly competitive loan products to our residential, investment and commercial clients. In addition, a strong private and institutional investor network allows us to serve the unique needs of high net worth clients.
Riviera Financial hires only the most qualified account executives—individuals whose industry knowledge and service philosophy is consistent with our core commitments. We provide them with state of the art technology and extensive support to assure seamless documentation and loan approval.
Our customers expect and deserve the highest level of service and performance in all of their borrowing activities. We provide the most attractive loan programs and lenders for each client and situation, while maintaining the highest loan approval ratios in the industry.
Riviera Financial was founded on a commitment to quality, service and professionalism that guides our business every single day. When it comes to dedicated, comprehensive real estate finance, Riviera Financial delivers.